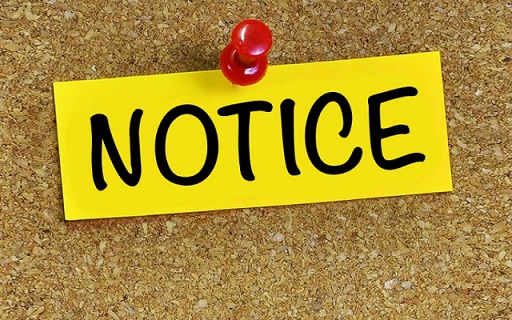 NOTICE TO DEBTORS OF ASSET MANAGEMENT CORPORATION OF NIGERIA (AMCON)
29th June 2018
The ASSET MANAGEMENT CORPORATION OF NIGERIA (AMCON) is saddled with the statutory responsibility amongst others of recovering the non-performing loan hitherto disbursed by eligible financial institutions (Banks) to their Customers.
Despite numerous overtures and appeals to AMCON Debtors to extinguish their indebtedness, AMCON is concerned that certain Debtors have willfully maintained recalcitrant postures while also adopting unscrupulous means of avoiding recovery. AMCON appeals and encourages meaningful dialogue towards the successful resolution of these indebtedness. Notwithstanding this gesture and particularly as AMCON enters a new phase of its recovery drive, AMCON shall not relent in pursuing vehemently the achievement of its recovery mandate against erring Debtors.
It is therefore in the interest of this class of Debtors to urgently take steps at reaching out to AMCON for an amicable resolution of their indebtedness.
AMCON has decided without further notice to publish in widely read daily newspapers specific and detailed list of all erring debtors (an Directors where applicable) that have failed and or refused to reach settlement resolution with the Corporation.