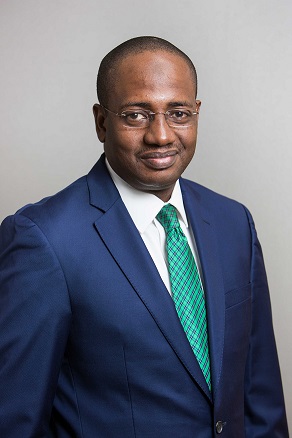 Mr. Ismail is currently the Executive Director in charge of Finance and Operations at AMCON.
Prior to this, he was from 2011, the Executive Director in charge of Service and Corporate Banks in Enterprise Bank Limited, a bridge bank established by the Central Bank of Nigeria, following the intervention by the Federal Government in the banking sector during the global financial crises.
With almost three decades of experience, Mr. Ismail's career has revolved around Banking and Financial services since 1990 when he joined Pannell Kerr Forster, leaving as an Audit Senior to move into mainstream banking at Commercial Bank Credit Lyonnais Nigeria, in 1992 where he spent 8 years and rose to become the Abuja Branch Manager. After various roles in FSB International Bank Plc, he went on to head the Corporate Banking Group and thereafter, the Energy & Investment Banking Division. Following the merger with Fidelity Bank Plc, he played a key role as Chair of the Strategy Sub Committee for the emergent institution, and thereafter was Divisional Head for Upstream Oil, Gas and Power. He joined UBA Plc in 2007 as Relationship Director in the Energy Bank and was also Regional Bank Head for the Northwest Bank.
Mr. Ismail graduated with BSc honours degree in Accounting from Ahmadu Bello University in 1990 and later obtained an MBA from Manchester Business School, UK in 1997. He is a fellow of the Institute of Credit Administrators and an Honorary Senior Member, Chartered Institute of Bankers of Nigeria.